Our Community Café is proving to be very popular.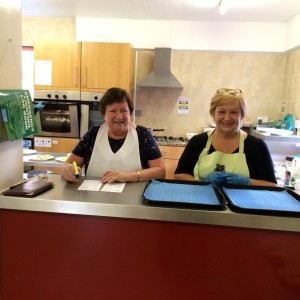 The Café is open every Wednesday from 11.30 am – 1.30 pm in the Church Hall on Gladstone Street.
Why not give us a try? Our Meal Deal is outstanding value at £3.50! Come and have lunch and make some new friends.
After your lunch why not have a browse of the information on the Displays around the Church Hall? Local organisations provide plenty of leaflets and posters explaining what assistance is available for our community.
View more pictures of the Community Café in the Photo Gallery.