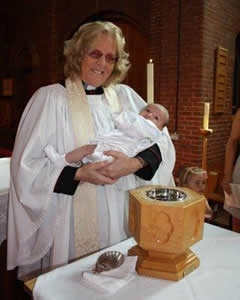 If you live in the parish and want to have a christening at St. Saviour's all you need to do is telephone me.
Christenings are generally held on the 3rd Sunday of every month at 12.30 pm. However, I like to be as flexible as possible and therefore offer Saturdays to accommodate families where Sunday may be difficult.
I will always try and accommodate your needs as a family wherever possible.