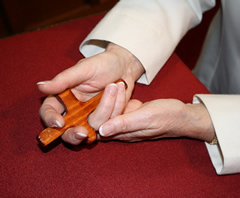 Ask, and you will receive,
Seek, and you will find.
Knock, and the door will be opened to you.
St. Matthew 7:7
We meet every Monday morning at 11.00 am in church for reflective worship and to pray for the needs of individuals, the community, the church and the world.
Please just turn up any Monday morning.
Prayer Requests
If you have a prayer request please contact the Vicar on 0161 483 2633.
You can also submit a prayer request on the contact page.